To perform such a time-consuming, cost-intensively and pretentious project you need a team. A team build of friends which bring in all their own experiences and skills.

We all lived in the Odenwald in the south of the State of Hesse in Germany. We have been studying Mechanical Engineering at the University of Technology Darmstadt and the University of Applied Science Darmstadt, respectively.

By checking our Pictures and Movies sections you might also notice that, besides of all the scientific work, we had also a lot of fun during this project.

The Spaceshower team was: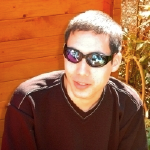 Marc Kirchner

The Experimenter. Shot the best videos of our flying water drops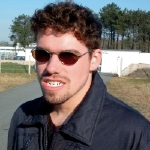 Nils Schweizer

The Scientist. Dealt with all the theory of our experiment.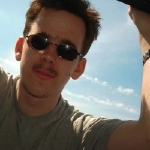 Gerald Vetter

The Secret Weapon. Did everything that was necessary for the project: "What's not fitting, will be made fitting"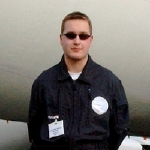 Michael Rösch

The Manager. The initiator of the project printed the money we needed and flirted with the media and potential sponsors.